Annual Trail Forum Presentations
Click the boxes below to download pdf presentations from the 15th Annual Trail Forum.
Interested in other past presentations? Contact Bret Baronak.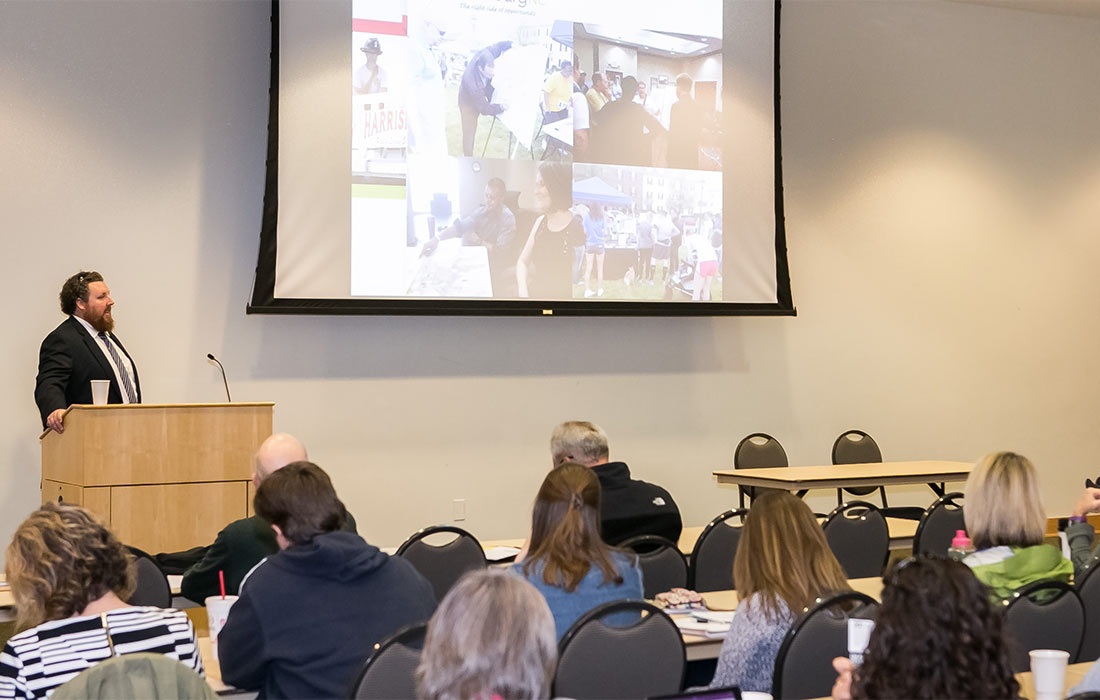 Celebrating Trails
Bret Baronak, Director, Carolina Thread Trail
The Silver Line Rail Trail - TOD, Mobility Hubs and Community Centered Design
Emily Condon, PLA, Alta Planning
Dylan McKnight, Transportation Planner, Charlotte Area Transit System (CATS)
Christine Harris, Associate, Studio Lead, LandDesign
John Cock, AICP, Senior Project Manager, ColeJenest & Stone/Bolton & Menk, Inc.
Diversity, Equity and Inclusion in the Outdoors
Earl B. Hunter, Jr., Founder and President, Black Folks Camp Too
Economic Impact of Completing Six Key Links of the Carolina Thread Trail )A Quantitive Analysis of Trail User Surveys Business Data)
Steve Bert, Principal Economist, Planning Communities, LLC and Senior Economist, Institute of Transportation Research and Education (ITRE), NC State University
Innovative Bridge Design
Adam Felmlee, P.E., Areté Structures, LLC
Building the Great Trails State and Community Engagement for NC Year of the Trail 2023
Palmer McIntyre, Coordinator Great Trails State, Director NC Year of the Trail, Conservation Planner, Piedmont Land Conservancy
Erin Welsh, Senior Marketing Manager, Destination by Design
Trail Culture Builders – How Bicycle/Pedestrian Culture and Infrastructure Contributes to Thriving and Inclusive Urban Places
Scott Curry, AICP, CNU, Associate Planner/Urban Designer, Kittleson and Associates
Tedd Duncan, PLA, Studio Leader, Landscape Architecture, Stewart
Diana Ward, Executive Director, Charlotte Joyrides
Erik Supil, Executive Director, Trips for Kids Charlotte
Bethanie Johnson, Co-Founder CLT Bike Camp
Brian Mister, Race Director, Around the Crown 10K

From Sidewalk to Sidepath: Challenging Assumptions and Thinking Creatively to Achieve your Vision
Iona Thomas, AICP, V-P Public Sector, McAdams
Graham Bruns, P.E., McAdams
Jimmy Prestwood, EI, McAdams
Forward Together: The Importance of Centering Equity in Transportation Planning, Policy and Design
Charles T. Brown, Founder and Principal, Equitable Cities, Adjunct Professor Planning and Public Policy, Rutgers University
Success Stories with Local Trail Champions and Volunteer Groups, The Rocky Branch Trail Enhancement Project, Cramerton and Belmont, NC
Sarah Kaufmann, Funding Lead Rocky Branch Park (RBP), Tarheel Trailblazer Member, and Belmont, NC Resident
David Baker, RBP Committee Chair, Tarheel Trailblazer Member, Belmont, NC Resident
Eric Smallwood, Director, Watauga County Parks and Rec, Past Director, Cramerton, NC Parks and Rec
Craig Brickser, Owner, Community Trail Design, Inc.
Building the Impossible Dream: B2T – The Brandywine to Tyvola Segment of Cross-Charlotte Trail and Little Sugar Creek Greenway
Joe Frey, P.E., Senior Project Manager, City of Charlotte