NATIONAL TRAILS DAY
Saturday, June 4, 2022
Hike, Bike, Paddle and Play Across the Region
Be a part of our region's largest
celebrations of trails and the outdoors.
SPONSORED BY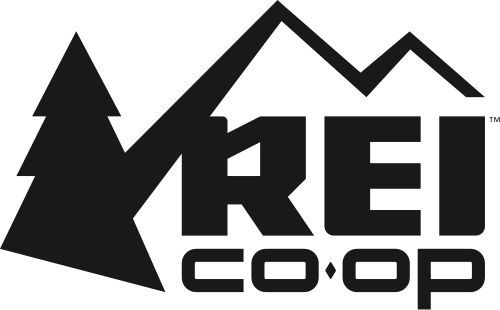 In 2022, we're spreading the National Trails Day fun across our entire 15-county footprint with a variety of FREE guided hikes, bike rides and paddles throughout the day in multiple locations. Check out and register for the guided outdoor adventures on the Thread Trail below!
The celebration will be topped off with MusicFest, a concert and picnic featuring Boy Named Banjo, at Wild Hope Farm in Chester, SC. A portion of the proceeds will benefit the Carolina Thread Trail.
---
Can't make it to one of the guided programs? Find your own trail adventure on our online trail map.
Looking for even more ideas for trails to visit? Download our top ten outdoor adventures to get started!
NATIONAL TRAILS DAY GUIDED OUTDOOR ADVENTURES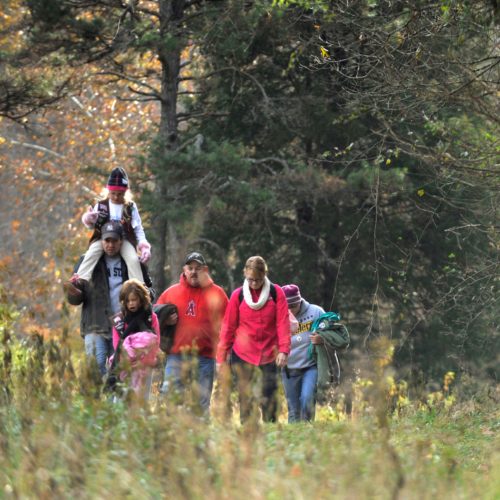 Hike: Girl Scouts Hornets' Nest Council Trail
10 am-12 pm | Statesville, NC
Join Carolina Thread Trail for a guided hike that weaves through a lovely 358-acre property protected by Catawba Lands Conservancy, which is also designated as an NC State Significant Natural Heritage Site for its species biodiversity.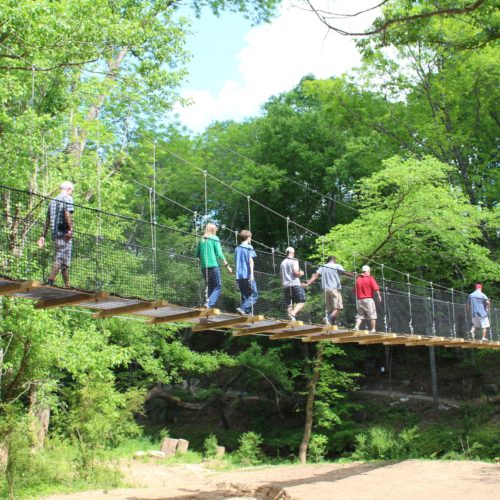 (SOLD OUT) Hike: Twelve Mile Creek Greenway
10 am-12 pm | Waxhaw, NC

This beautiful greenway begins in North Carolina and winds through a park, subdivision and high along the banks of a creek. It then turns into Twelve Mile Creek Trail in South Carolina, but not before crossing a magnificent 170-foot suspension bridge across the creek!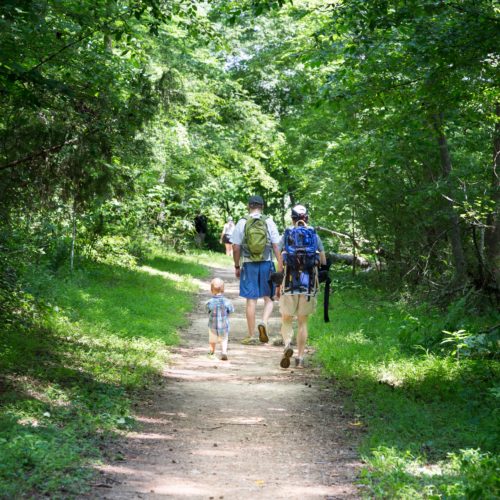 Hike: Mineral Springs Greenway
10 am-12 pm | Mineral Springs, NC
Join veteran Trail Master Lynn Rivera on a trail that has been her passion project for many years. Lynn was named our 2020 Volunteer of the Year for her efforts to restore this property, removing acres of invasive species to allow native wildlife to flourish. Enjoy the fruits of her labor on this 3.5 mile hike!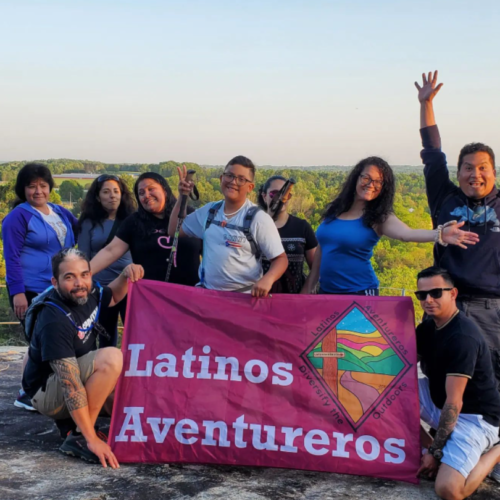 Partner-led Hike: Bakers Mountain
9-11 am | Hickory, NC
Join Latinos Aventureros for a guided hike at Bakers Mountain, the highest peak in Catawba County! Explore waterfalls, old ruins, and at the very top, an observation deck with panoramic views of the Catawba Valley and distant mountains! Latinos Aventureros is a fast-growing group of nature enthusiasts with a mission to break down the barriers between the Latino community and the outdoors. Las guías hablan inglés y español.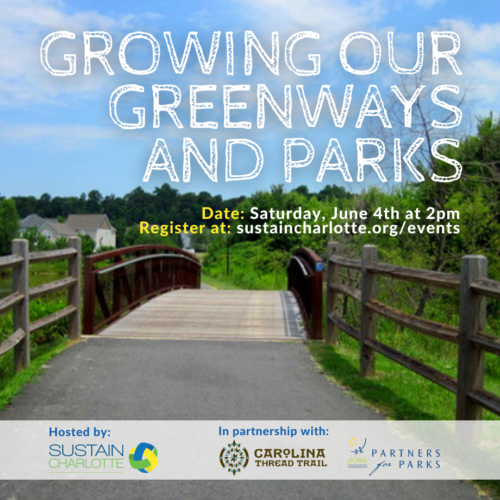 Growing Our Greenways: Walk or Bike the McDowell Creek Greenway
2-3:30 pm | Cornelius, NC
Join Sustain Charlotte, Carolina Thread Trail, and Partners for Parks in our next event celebrating Mecklenburg County's greenways and raising awareness for the push to build even more! Walk or bike down the newest section of this greenway while hearing the latest updates from local officials, and what you can do to support greenways in your city.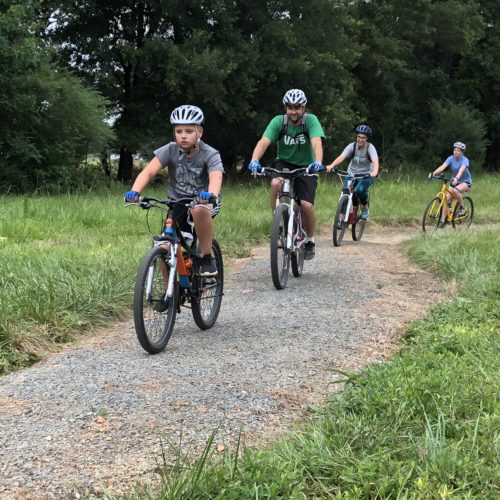 Bike Ride: Kings Mountain Gateway Trail
9:30-11:30 am | Kings Mountain, NC
Join Carolina Thread Trail Community Coordinator Ashton Lamb for a guided bike tour of the Kings Mountain Gateway Trail. This 8-mile trail will eventually connect the city of Kings Mountain to Kings Mountain State Park, Kings Mountain Military Battlefield, Crowders Mountain, and the Overmountain Victory trail!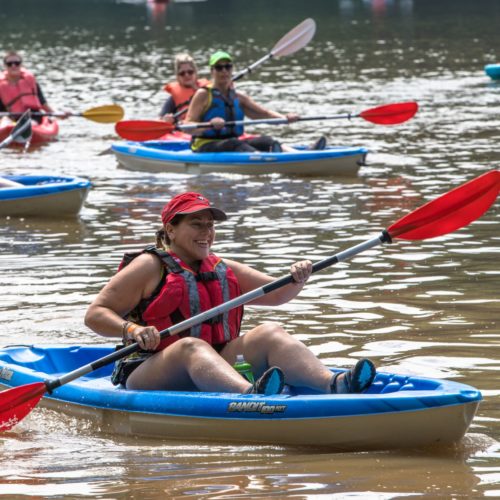 (SOLD OUT) Paddle: Catawba River
9 am-12 pm | Belmont, NC
Join Carolina Thread Trail for a morning guided kayak tour on the Catawba River. A staff guide will take you up the river to explore the natural surroundings and learn about the local ecosystem, while very likely seeing a ton of wildlife.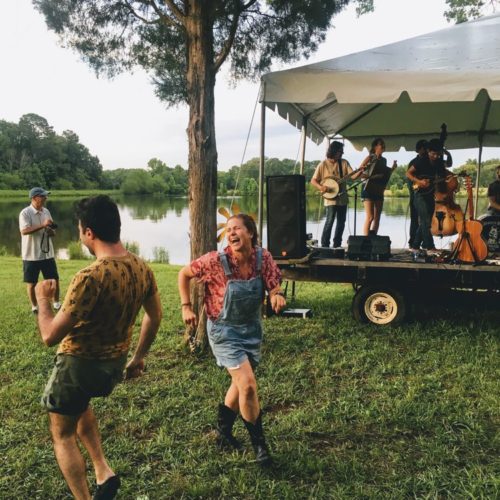 Music Festival at Wild Hope Farm
3-8 pm | Chester, SC
Enjoy farm-fresh food and drinks and live music featuring Nashville-based BOY NAMED BANJO and Into the Fog! This celebration of all things local on an idyllic organic farm benefits the Carolina Thread Trail and features food trucks, local beer and guided hikes. Tickets are $40; Children 10 and under are free.

SPONSORED BY

SPONSORS