Stanly County's Falcon Trail is a connector in more ways than one.
By Page Leggett
Don't be confused by the name "Falcon Trail."
You're not likely to see a falcon on the 2.7-mile trail – part of the Carolina Thread Trail – that connects the Stanly County communities of  Misenheimer and Richfield, and will eventually connect to New London.
When I asked Chris Lambert, executive director of the Stanly County Convention & Visitors Bureau if he'd ever seen a falcon on the trail, he said, "Boy, I wish I could tell you I had."
A few seconds later, he recalled he had seen one: Freddie the Falcon, a human dressed in Pfeiffer University's mascot costume. The trail, it seems, is named to honor Pfeiffer University and not the bird of prey.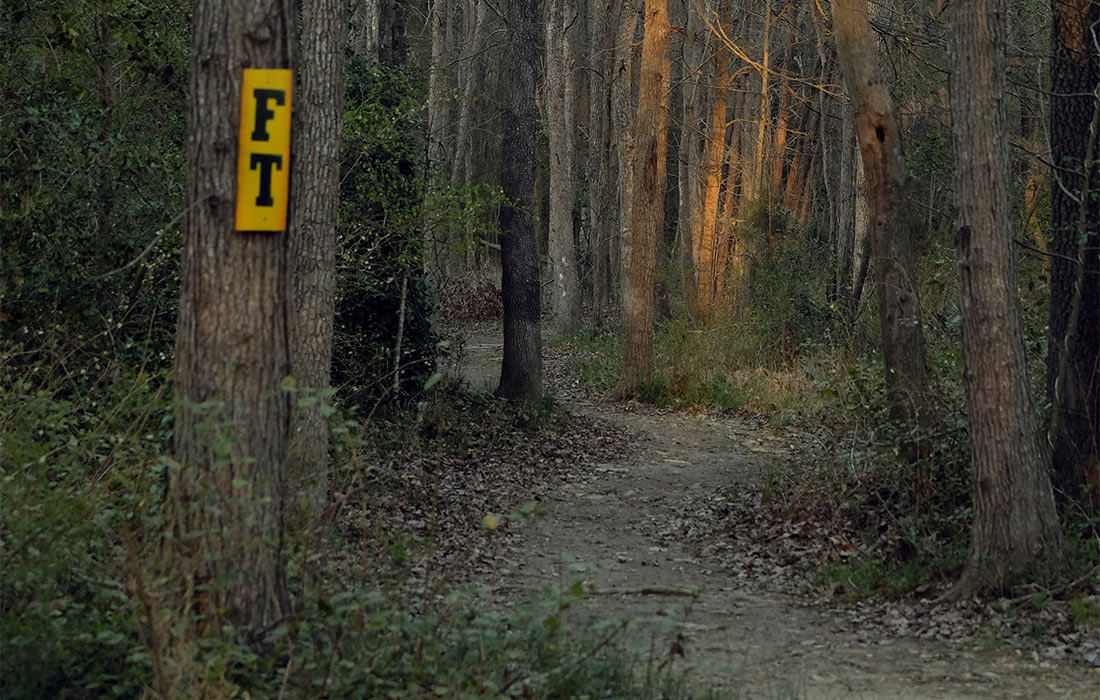 And Pfeiffer students have benefitted tremendously from having easy access to an idyllic place to walk, run and mountain bike. There wasn't a connector between Pfeiffer's Merner Gymnasium and Richfield Park until this trail opened in September 2016. "Students can now walk to the park," said Lambert. "It's a great asset for them. And Pfeiffer faculty and administration can get out on the trail during their lunch break."
It's an easy-to-moderate hike – relaxed enough for kids and seniors to enjoy it. And they do. Lambert's kids, ages 5 and 7, especially love the bridges – a swinging one and a covered one. The swinging bridge leads to an island with a picnic table.
Dr. Mike Riemann, a retired Pfeiffer chemistry professor, may be the trail's biggest fan. He also helped make it a reality. "I was retired and looking for things to do," he recalled. "I got involved … on a committee that was working on a master plan for recreation. At the same time, the Carolina Thread Trail was promoting this idea of a trail that would link a number of towns in the region. I went to a Thread Trail forum and could see these three little towns were ideally suited to meet the Thread Trail's goals of weaving communities together."
Riemann would eventually become Misenheimer's mayor. He said his fellow mayors liked the idea of linking their towns via a trail system: "Nothing happens between communities without cooperation. All three of our communities now feel invested in this."
The former mayor is quick to point out that work isn't over yet. "We acquired seven miles of the nine we want," he said. "We've still got holes to fill in."
The process of assembling the land for the trail and making it a reality wasn't easy. During the construction of the first section, the area had heavy rainfall – the kind it hadn't seen in more than 50 years. "We got a year's worth of rain – 40 inches – in one month," Riemann said. "The people building the trail had to stop work and come back when the rain subsided."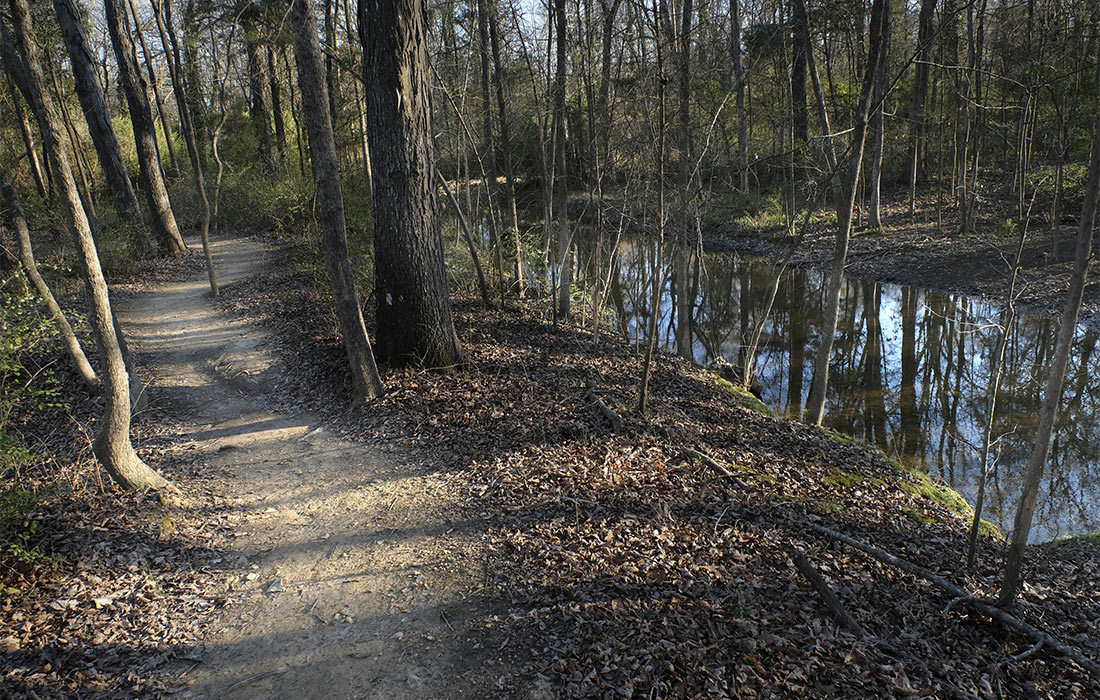 Keeping the trail clean is a labor of love for Riemann and his wife, Theda. They walk it nearly every day and can't help but look out for rocks that could get in a cyclist's way or "root loops" hikers could trip on. They enjoy doing their part, but trail maintenance falls under the purview of the nonprofit Friends of North Stanly Trails and Parks, a dedicated corps of volunteers working hard to keep the trail safe and looking its best.
For users, though, the trail is easy to access and use. Its surface area is covered with gravel, crushed stone, natural surface or mowed grass. There's no cost, and dogs are welcome, as long as they're leashed. The trail meanders through a heavily canopied area, so it's a picturesque place for a walk or bike ride.
You can also take in a little history while out on the trail, which offers lake and farmland views and access to a number of historic buildings. Gladstone Academy (once an 1890s schoolhouse) is among them.
Lambert marvels at the energy the trail has brought to the region: "You can have this place that's just grass for the longest time and then you make it into a trail, and bam! Suddenly, hundreds of people are using it."