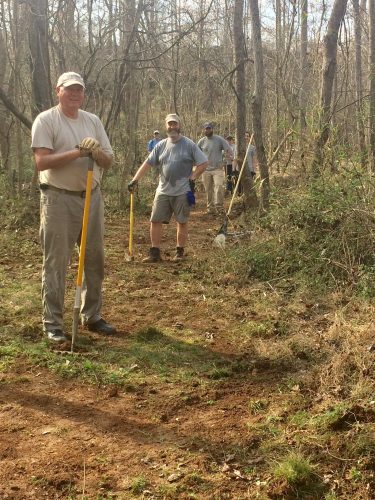 Frank is one the most involved and gregarious volunteers with us at the Carolina Thread Trail. He is a Trail Master and Thread Trail Ambassador who has volunteered at outreach events, volunteer workdays, outdoor programs, and with projects at our office. In 2018, he has given the Thread Trail over 30 days of his time!
From his time spent serving our country in the military, to teaching high school students history, he continues to lead a life of service by supporting many community causes, including the preservation of our natural spaces and working to connect people in our community to them.
Frank, you are essential to our efforts and we are very grateful for your service to our community and the Carolina Thread Trail! Congratulations on your Volunteer of the Year award!